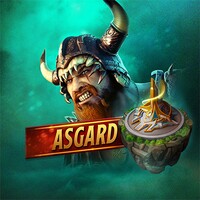 Vikings: War of Clans
This Viking-themed town builder offers beautiful graphics and familiar gameplay
Category

License

Free

Version

5.6.2.1764

Developer

Plarium LLC

OS
This Viking-themed town builder offers beautiful graphics and familiar gameplay. You start as a weak Jarl of a low-level town with limited abilities and build your way to the head of an army. When you're ready to go to war, you'll compete with other players to capture resources and build your town even further.
It's not all competitive gameplay, though. You can't get far without building a clan and combining your strength. The downside of this online MMORPG (massively multiplayer online role-playing game) is that you're reliant on other players to truly succeed. With the right group, you'll find yourself sucked in for hours. Until you find that clan, though, you'll struggle to accomplish your goals.
Even without victory in battle, Vikings: War of Clans has plenty of entertainment value. The graphics and interface are some of the most eye-catching in any mobile game.
This may not be the most original strategy game on the market, but it's a pleasant repackaging of familiar gameplay. Vikings: War of Clans is a must-play for die-hard strategy fans or lovers of Scandinavian myths.
Similar to Vikings: War of Clans