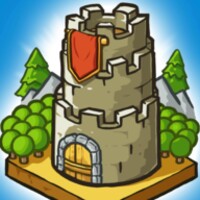 Grow Castle
Grow Castle is a tower defense game in which you upgrade your castle to defend against monster attacks
Category

License

Free

Version

1.37.7

Developer

RAON GAMES

OS

,
Grow Castle is a tower defense game in which you upgrade your castle to defend against monster attacks.
In the game, you start out with a castle being beset by hordes of attacking monsters. You'll need to upgrade the castle in order to better protect yourself. At the beginning, both your castle and the monsters are fairly weak, but the monsters quickly grow tougher and more powerful, meaning your castle will need to improve as well.
After each wave of monsters is defeated, you'll be given a sum of money with which you can purchase improvements. The primary way you'll defend your castle is with heroes. Heroes come in a number of different types, ranging from hand-to-hand fighting warriors to ranged defenders like archers and a handful of types of magic users.
Each unit type has certain strengths and weaknesses, and to be successful you'll need to mix and match to build a well rounded defensive collective. As you expand your castle, you'll be able to place more heroes, giving you a larger and more powerful team to defend against the monsters.
Grow Castle features hundreds of levels, so if you enjoy the game play, you're going to have hours upon hours of enjoyment plowing through the many levels.