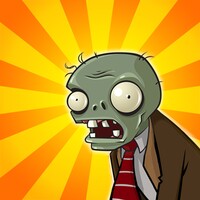 Plants vs. Zombies FREE
Plants vs Zombies FREE is a video game app based on the classic tower defense game style
Category

License

Free

Version

3.3.0

Developer

ELECTRONIC ARTS

OS
Plants vs Zombies FREE is a video game app based on the classic tower defense game style. In this game, you have a garden that must be defended against an onslaught of merciless zombies. You'll use plants in your garden to protect the garden itself, and these plants are highly adept at zombie-killing. Some plants can mow down dozens of zombies with no effort at all.
When this game was first released several years ago, it was considered a freemium game since it could be played for free but a vast majority of the content was behind a payment wall. To combat that issue, the game is now supported by ads, so the entirety of it is free and unlockable without having to spend a dime.
If you have any experience playing Plants vs. Zombies, you are probably aware that the game gives you a selection of over 20 defense plants for your garden. Sunflowers collect solar power, which is the lifeblood of plant activity. Pea launchers offer some defense against ranged attacks, and there are dozens of similar plants to attack and defend. The variety of plants is only eclipsed by the variety of zombies, including armored, dancing, and driving zombies.
Similar to Plants vs. Zombies FREE