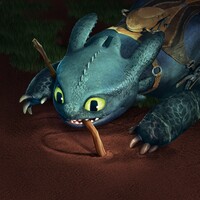 Dragons: Rise of Berk
Dragons: Rise of Berk is a video game app that falls in the casual management category
Category

License

Free

Version

1.68.7

Developer

Jam City, Inc.

OS

,
Dragons: Rise of Berk is a video game app that falls in the casual management category. Players work over time and by gathering resources to create a Viking village based on the world from Dreamwork's How To Train Your Dragon. The members of your town will live side by side with dragons that you have collected, trained, or created. You can breed and hatch your own dragons, so the possibilities are quite endless.
There are a total of 18 primary dragon varieties in the game, and these are named by their species nickname, like Typhoomerang, Night Slayer, and Monstrous Nightmare. The game also includes some of the specific dragons from the movies, including Skullcrusher, Thunderdrum, Hookfang, and Toothless.
The village that you build is housed on a small island, and you can build all sorts of structures to help advance the game. As your village grows, you'll need to compensate for housing, food, wood, and other resources. The game progresses relatively fast at first since it's based on time, but the higher levels take much longer to finish since they are scaled to take more time at higher levels. The graphics of the game will pop right out of your screen.
Similar to Dragons: Rise of Berk