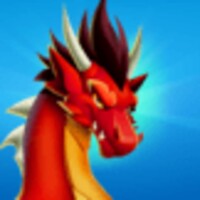 Dragon City
Dragon City is a social based city builder/creature trainer game where you create a city of dragons
Category

License

Free

Version

4.7

Developer

Social Point

OS

,
Dragon City is a social based city builder/creature trainer game where you create a city of dragons.
To start out with, you'll need to build a city where your dragons can live in peace and comfort. To do this, you'll build a variety of structures which produce resources and house your dragons. They'll need all the essentials - food, shelter and entertainment - to be happy and thrive.
The game starts out with over 100 different types of dragons, and will be doing weekly updates that will include more dragons as time goes on. The quality of your particular city will determine whether you attract the coolest new dragons or not.
Once you've got your dragon city humming along, the next step is to train your dragons. You can upgrade and level them up, and then battle the dragons of other players. How well you trained your dragons will determine how well you do.
From a visual standpoint, Dragon City is well suited to younger players, as the graphical style is one that is more tailored to a young audience. However, anyone who likes dragons and city building or creature training games will find elements to keep them busy and entertained for hours.