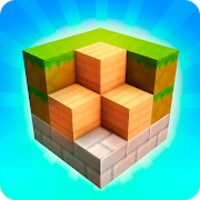 Block Craft 3D
Block Craft 3D: Free Simulator is a piece of gaming software that was designed to emulate the Minecraft environment
Category

License

Free

Version

2.14.14

Developer

Fun Games For Free

OS
Block Craft 3D: Free Simulator is a piece of gaming software that was designed to emulate the Minecraft environment. You can use this app to build structures in your own private world, like roads, houses, cars, and basically anything else you can imagine.
Perhaps the greatest aspect of this software is that it can be used to build standard structures with relative ease. All you have to do is decide what you want to build, and the game will use its guiding system to show you where to place each individual block. When you finish your project, you'll be rewarded for building the basic structures.
In this game, you can build your city exactly the way you like it. You can fill it with animals instead of people if you like, and you can add structures that would never be able to exist in the real world. Customize the internal world of the game as much as you want.
The simplified building process is one of the reasons this game is so popular. In the original Minecraft, building was quite complicated, but no more thanks to this game. The assistant provides you with the easiest possible construction methods in the game.
Similar to Block Craft 3D