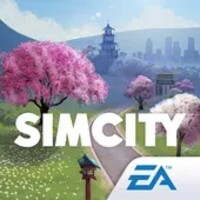 SimCity BuildIt
Sim City BuildIt is a city building game that brings the classic Sim City franchise to mobile devices
Category

License

Free

Version

1.43.1.106491

Developer

ELECTRONIC ARTS

OS

,
Sim City BuildIt is a city building game that brings the classic Sim City franchise to mobile devices.
The game is the mobile version of the latest installment in the long running Sim City franchise, so long-time players should know what to expect. If you like Sim City, you're going to like this too.
For those without previous experience, Sim City BuildIt lets you construct and run your own city. You'll start out with nothing, and build up an entire city from the ground up, selecting all the buildings and roads you want.
While it seems simple, to succeed you'll need to keep your citizens happy, which isn't always the easiest thing to do. They'll need to be entertained and supplied with food and goods, which means creating shops, parks and other buildings, and you'll need to manage your power supply with power plants to keep everything running smoothly.
Sim City BuildIt also has a social aspect, as you can travel to visit the cities of other players. You can even make trades with them to gain resources you need to build structures your city needs.
Whether you're a long-time Sim City veteran or new to the franchise, Sim City BuildIt is a good choice if resource management and city building is what you're looking for.
Similar to SimCity BuildIt