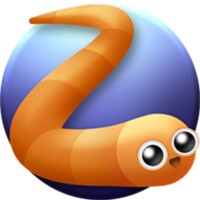 slither.io
Slither is a game for android devices where the player controls a snake that has to eat as many colored balls as possible before the other snakes get them
Category

License

Free

Version

1.6.2

Developer

Lowtech Studios

OS
Slither is a game for android devices where the player controls a snake that has to eat as many colored balls as possible before the other snakes get them.
Slither is a good game for mindless fun. All you do is move the snake around to eat the balls but the bigger the snake is, the harder the game gets so it still offers a challenge for players. Snakes get bigger when your snake hits another snake head on and eats them so the more snakes you eat, the harder.
Slither is a fun, simple game to play if you're not looking for anything too involved.