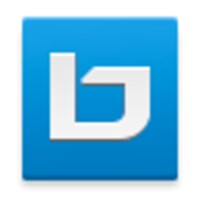 Bluefire Reader
Bluefire Reader is a dedicated ebook reader designed for smartphones
Category

License

Free

Version

2.1.0

Developer

Bluefire Productions

OS
Bluefire Reader is a dedicated ebook reader designed for smartphones. A number of useful features are found within the app, which receives regular updates. First of all, the core ebook reading experience is a pleasure, even compared to competing apps. Users will see their entire library of ebooks on the main menu. They can then open ebooks, start a new one, or return to the last page they read.
Within the app, a user can customize the fonts and text size for different ebooks. Various bookmarking and highlighting features are available to users. Therefore, users are always in control of how they interact with the app and their ebooks. All of these features and others add up to make the overall user experience a great one. Navigating through the app couldn't be easier, either.
The main downside to Bluefire Reader is its overall design. Everything runs smoothly, but the app is a little outdated and looks like an app from years ago. Most people won't care once they experience the app's full suite of features, though. Plus, Bluefire Reader is compatible with most ebook formats, so users won't receive frustrating error messages. This particular reader is one of the best free options on the market.
Similar to Bluefire Reader