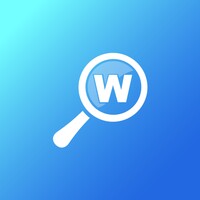 WordWeb
An English dictionary for on the go
Category

License

Free

Version

3.71

Developer

WordWeb Software

OS
An English dictionary for on the go.
WordWeb is an application that doubles as a virtual dictionary. Best of all, users don't need an internet connection to access the app's data. From synonyms and definitions to antonyms and pronunciations, WordWeb offers copious amounts of helpful information.
Home to over 285,000 words and phrases, WordWeb is an extensive dictionary tool. What's more, it's inclusive. Not only does this neat application offer American English words, but it's rendered in British and Australian English as well. The app's search engine makes for optimal convenience as it allows users to filter their searches by noun, verb, adjective, and adverb.