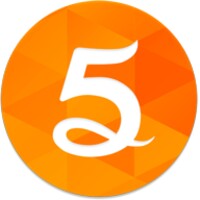 5miles
5miles is a free app that allows a user to buy, trade and sell physical items
Category

License

Free

Version

8.7.2

Developer

The Third Stone Holdings Limited

OS
5miles is a free app that allows a user to buy, trade and sell physical items. As the name implies, the software is designed for local trading within a five mile radius of the user's location. It's perfect for users who don't want to use more expensive global sales markets, and it's also great for those who wish to avoid the hassle of having to pack and ship sold items.
Any sort of item can be sold or bought on the app, whether its a couch or a used car. The app handles all aspects of the trade and includes the ability to share listed items on social media and talk to potential buyers in private messages. Users can also trade services, such as landscaping or massages. Finally, a robust search feature allows users to easily find the items they are looking to buy.
5miles is on its third version and supports six languages: English, Korean, Japanese, German, French, Portuguese and Spanish.