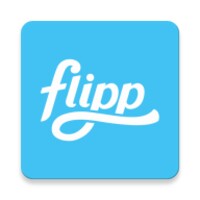 Flipp
Flipp can help you save money whenever you shop
Category

License

Free

Version

33.0.0

Developer

Flipp Corporation

OS
Flipp can help you save money whenever you shop. Coupons can dramatically reduce the amount of money you spend for your everyday needs, but keeping track of the deals available on any given day is sometimes more trouble than it's worth. Flipp ensures that you'll never have to worry about clipping coupons again by consolidating a wide selection of available deals all from one simple dashboard.
Flipp sorts through thousands of retailers for their sponsored deals every week and finds hundreds of coupons from some of the most popular brands in the world. All of these are compiled in the Flipp database, but just because the quantity is massive doesn't mean that they're difficult to find. You can browse the Flipp app by category or search and use filters to zero in on the products that matter to you.
Once you've identified the coupons for your shopping trip, planning your list is easy. You can clip any items listed in the Flipp app to compile a deals list, and American users with loyalty cards can link these cards to Flipp to automatically receive their savings at checkout. You can even set reminders so you'll always be aware of when specials are ending.