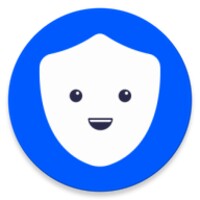 Unlimited Free VPN - betternet
With Betternet - Unlimited Free VPN, the wait is finally over for a free and completely anonymous browsing experience
Category

License

Free

Version

5.30.0

Developer

Betternet LLC

OS
With Betternet - Unlimited Free VPN, the wait is finally over for a free and completely anonymous browsing experience. Whether you're looking for a quick geo-restriction workaround or you want a more safe and secure connection to the internet, Betternet is the cost-free answer.
Betternet works by masking your public IP address so that prying eyes can't spy on your online browsing or communications. This is useful in a number of ways - most importantly for remaining totally anonymous. Fortunately, getting connected is as easy as downloading the app. Once Betternet is open, all you need to do is push the large "Connect" button.
Betternet won't hog your device's resources or connection, so you'll never have to worry about the VPN having an adverse effect on your user experience. Simply allow the app to choose the best connection for your device, and Betternet will handle the rest. Start browsing more freely and securely by trying out Betternet today!
Similar to Unlimited Free VPN - betternet