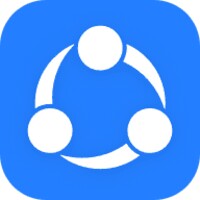 SHAREit - Connect & Transfer
SHAREit Connect & Transfer helps you share and transfer files without using WiFi or a Bluetooth device
Category

License

Free

Version

6.31.29_OP

Developer

Smart Media4U Technology Pte.Ltd.

OS

,
SHAREit Connect & Transfer helps you share and transfer files without using WiFi or a Bluetooth device. This handy app is compatible with most Android devices and runs with all operating systems. You no longer need to worry about wasting time with yet another OS update or finding someone who has the same OS just to transfer files. No matter what types of files you want to share, you can download SHAREit Connect & Transfer today and start using it right away.
This app helps you transfer files without sacrificing their original quality and in less time. It has a maximum speed of 20M per second, which is up to 200 times faster than it would take to transfer the same data via Bluetooth. Have you ever taken videos at a party and wanted to share them with other guests? You probably uploaded copies to your computer and sent the videos through email. Others use Facebook and similar social media sites. Depending on your internet connection, you might find that it takes an hour or longer to share those files. SHAREit Connect & Transfer does the job in much less time.
SHAREit Connect & Transfer handles more than just videos. You can use it to send your entire photo library or hundreds of images in just a few minutes. If you upgrade to a better phone and don't need your old memory card, you can easily use this app to send all of the files from your old phone to your new one. It can even send the music files and MP3s that you saved on your old phone to your new device. This makes it easy to share content with all of your devices and friends.
Do you rely on the old media player on your phone to watch videos? Thanks to SHAREit Connect & Transfer, you now have access to a better media player. This player comes built inside the app and supports most formats. You also get access to a huge library of songs and music files curated by other users. The app allows you to search those files to find songs and playlists that you love. You can instantly download millions of songs and listen to them on the media player. The app also gives you access to new stickers and wallpapers.
Make sure that you take a few minutes to view the downsides of SHAREit Connect & Transfer. Some users found that the buttons were too small and hard to find or press on their screens. Others complained that the app had a hard time finding their internet connections, which made it difficult for them to share files. You might not like the ads that play when using the app, even if you're offline. The app can also ask you to connect to the internet to use all of its features.
Don't let those issues stop you from using SHAREit Connect & Transfer. This is a convenient app for those who want to transfer files and share videos or photos without using Bluetooth. Once you download SHAREit Connect & Transfer, you will find dozens of ways to use it.
Pros:
Easy to use
Doesn't require a lot of space
Works with most Android devices
Compatible with all operating systems
Helps you transfer and share all types of files quickly
Cons:
Lots of ads that pop up when you transfer data
Ads play even if you go offline
Some buttons are tiny and hard to press
Often asks you to connect to the internet
May have problems finding a WiFi connection
Similar to SHAREit - Connect & Transfer