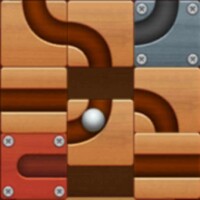 Roll the Ball
Connect tracks for your ball to roll
Category

License

Free

Version

22.0819.00

Developer

BitMango

OS
Connect tracks for your ball to roll.
Roll the Ball is a puzzle game wherein players use logical deduction to create connecting paths for their game piece, a ball. Players are given a series of discombobulated tracks that they must rework in order to form a seamless path. Shifting the tracks is as simple as dragging them from slot to slot. Bear in mind that overriding tracks is not prohibited, so be sure all tracks are in their rightful position before shifting another.
In the more advanced modes, tiles will cement in place making the game that much trickier. Should you become too overwhelmed, Roll the Ball offers hints on how to beat the level. Provided in beginner, intermediate, hard, advanced, and extreme modes, players are encouraged to sharpen their skills to reach the highest level.