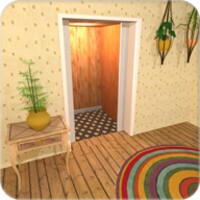 Can You Escape
Escape the perils of confinement before it's too late
Category

License

Free

Version

3.3

Developer

MobiGrow

OS

,
Escape the perils of confinement before it's too late.
Tap into your problem-solving capabilities as the dangers of entrapment begin to take hold in Can You Escape. In this harrowing gameplay, players must meld ingenuity with sound logic to break away. While the nature of their capture is unbeknownst to the player, their current state of affairs pales in comparison to their future well-being.
The mission is simple: use acute perception to reclaim your freedom, and you'll win the game. Context clues are scattered all throughout the room, and it's up to the player to determine which objects are aids and which are mere distractions. See how sharp your survival and awareness skills are in Can You Escape.
Similar to Can You Escape