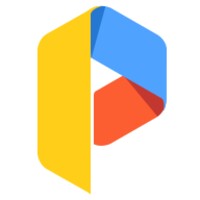 Parallel Space
Parallel Space is an app that allows the user to run the same app on a mobile device using multiple accounts
Category

License

Free

Version

4.0.9268

Developer

LBE Tech

OS
Parallel Space is an app that allows the user to run the same app on a mobile device using multiple accounts. For example, after the app is installed, a user could log Twitter, Facebook or Tumblr under different usernames and be able to switch between these accounts on the fly. This is incredibly useful for those who participate in small business marketing over multiple social media accounts.
Due to how many uses it has, Parellel Space is extremely popular and has been downloaded millions of times. Surprisingly, it doesn't require root access to function, making it very easy to use.
The Parallel Space software is currently on its fourth major revision and currently supports five languages: English, Hindi, Russian, Spanish, Ukrainian and Farsi. Running the software requires Android operating system version 4.03 or greater. The download is very light considering this apps capabilities: It will only take up 7.03 megabytes of storage space. Due to the fact that the app acts as a surrogate for hundreds of other apps, it requires a whopping 131 device permissions, including the ability to access the camera, battery statistics and saved account access.
Similar to Parallel Space