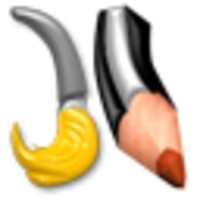 Paint Pro
Paint Pro is a free artistic app that provides the user with various artistic development tools that can be used directly through the Android mobile platform
Category

License

Free

Version

1.3.1

Developer

ElectricSheep (Patrick Bouliou)

OS
Paint Pro is a free artistic app that provides the user with various artistic development tools that can be used directly through the Android mobile platform. The app contains a surprising selection of free tools, and it offers some of the most intuitive controls of any similar app. You can hide or display the toolbar in the app by simply pressing the menu option, and you can easily save your creations for editing at a later time.
Loading a saved project is quick and easy, and you can easily undo or redo changes if that is required. The app features a dedicated Kids mode that includes options like shake to clear and randomized tool size and color changes. There are tons of visual effects that come built into the software, and you can easily add these to your existing images on your device.
The tools in the this app are straightforward and intuitive, and the act of using the app to produce art feels a lot like actual painting. The only difference is that you're using your finger and a touchscreen device instead of a canvas and expensive art supplies. Anyone with a passing interest in art should try this app.