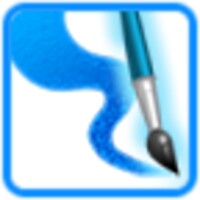 Draw and Paint
Draw and Paint is one of the most comprehensive artistic apps for the Android platform
Category

License

Free

Version

2.0.6

Developer

Mindistic Software

OS
Draw and Paint is one of the most comprehensive artistic apps for the Android platform. It provides you with various artistic tools so you can create stunning works of digital art. You can also work with existing images in your photo gallery, or you can take photos directly from the camera for editing in the app. If you want to use a simple blank canvas for your creation, you can easily do so.
The software includes many of the most common art tools, like various brushes, stamps, shapes, and other functions. The toolset is large enough that you'll find what you need to accomplish what you want, but it isn't so large that it becomes overwhelming.
Once you've finished with your work, you can save it for later editing or share it immediately with the world. You can share via Facebook and many other common social networks. The layout of the app is simple and intuitive. The primary tool categories are outlined at the top of the app, and you can select specific tools from those categories by selecting them. A series of tools in that category will appear below the primary tool categories. Draw and Paint is an excellent free art app.
Similar to Draw and Paint