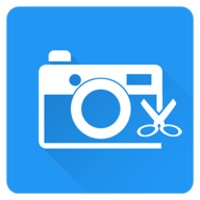 Photo Editor
Photo Editor is a basic application for the Android OS that provides standard photo editing functionality
Category

License

Free

Version

8.0

Developer

dev.macgyver

OS
Photo Editor is a basic application for the Android OS that provides standard photo editing functionality. It contains a vast array of tools that make editing images a breeze, and you can do just about anything you can imagine to your images with this software.
The user interface for this app is quite basic, which is a good thing considering how complex some photo editors make things. With this software, you can easily perform the standard editing functions, like crop, rotate, framing, size changing, and sketches. It's as easy as swiping your finger across the screen.
You can also use the software to adjust other elements of the image, like luminance, brightness, contrast, and more. With the addition of filters, you can create just about any effect you want. Many of the filters are modeled after those found in Instagram. If you want to use the app to capture images directly for editing, you can do so. You can also edit photos that you have already stored on your device. After the editing process is complete, you can save changes to the file and create a new copy for the SD card in your device. You can also share it directly through social media sites like Twitter and Facebook.