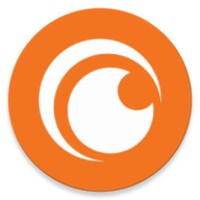 Crunchyroll
Crunchyroll is one of the most popular animé streaming sites on the Web, and this app gives you access to all their series on your mobile device
Category

License

Free

Version

1.0.30

Developer

Ellation, LLC

OS

,
Crunchyroll is one of the most popular animé streaming sites on the Web, and this app gives you access to all their series on your mobile device.
While there's a free version of the app available, subscribers to the premium service can enter their Crunchyroll credentials and watch animé in higher definition without being pestered by commercials. The app carefully sorts all episodes by season, which makes it easy to marathon shows in the proper order.
Since the app is closely linked to the Web interface, you'll be able to watch episodes only shortly after they premier in Japan. The Crunchyroll app features the following animé series among many others:
Cardcaptor Sakura
Boruto
Black Clover
Sword Art Online
Dragon Ball Super
Black Butler
Is it Wrong to Pick Up Girls in a Dungeon?
Kino's Journey
Even though the app is nearly 27 megabytes in length, you can clear the cache to make sure that buffered data doesn't take up extra space on your phone or tablet. Episodes are streamed, rather than downloaded, which should also help to reduce the footprint on underprovisioned devices.