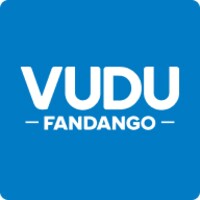 VUDU Movies and TV
VUDU is a movie application for Android
Category

License

Free

Version

8.4.r003.166076409.samsung

Developer

VUDU

OS

,
VUDU is a movie application for Android. It's a fantastic app where people can find their favorite television shows and movies, add them to their personal collections and then watch them whenever they want to escape to another time.
Features of the VUDU application include rent or own options, big screen TV connections and a huge database that has hundreds of thousands of movies in it. The rent or own option gives customers the opportunity to lease a movie and watch it within a certain amount of time if they don't necessarily want to keep it. Users can store their favorite movies on the site until they are ready to watch them.
The application requires 15 MB of space and Android software. It has a 98 percent safety rating and a positive profile from the customers. More than 53,000 people have downloaded it from various places, and those people gave it an overall rating of four stars, which is a solid rating because of the massive number of people who have used it. People who enjoyed the app say that they liked it because of the vast selection of shows and movies. Some people enjoyed the quality of the material, as well.
Similar to VUDU Movies and TV