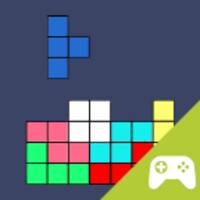 Block Puzzle Game
Block Puzzle Game is a free video game app that combines classic gameplay with simple yet interesting objectives
Category

License

Free

Version

1.5

Developer

FriBurger

OS
Block Puzzle Game is a free video game app that combines classic gameplay with simple yet interesting objectives. The game is a lot like Tetris, in which you control various shapes as they descend into a grid where they will meet other shapes. The goal is to create solid lines so they disappear and free up more of the grid. If you can clear the entire board, you win the level.
There are seven different block shapes in this game, and it has a sharp, flat design that is superbly 2D. The controls are easy, and the background music is upbeat enough to give you a sense of joy while you play.
The software offers support for screens of both high and low resolution, so it won't matter if your device is a bit older. You can select if you want partial or full HD, and there are some SD options as well. The game is integrated with Google, so it supports Google Achievements and Google Leaderboards. You can play the game in various languages, including Russian, Chinese, Korean, Japanese, and English.
Controlling the shapes is easy with the four digital direction buttons, which are left, right, down, and speed down. You can also rotate the pieces either left or right. If you need to pause the game, you can do so with the dedicated button. You can also restart the game at any time.
Similar to Block Puzzle Game