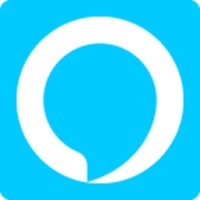 Amazon Alexa
Use this app to easily interface with your home assistant
Category

License

Free

Version

1.0.186.0-prod_8111110

Developer

Amazon Mobile LLC

OS

,
Use this app to easily interface with your home assistant.
Amazon's assistant, Alexa, is great, and this app lets you work with her on an Android smartphone or tablet. The Amazon Alexa app for Android is more than a mobile device assistant. This app bundles popular mobile-device functions that one would otherwise have to open several apps to access simultaneously.
Within the Amazon Alexa app, you can get answers to spoken questions, send texts, make video calls, search and shop on Amazon, create, edit and organize shopping lists and other lists and do an array of other tasks that would otherwise require a cadre of apps.
While Alexa should not be your only friend, this app can save the day!