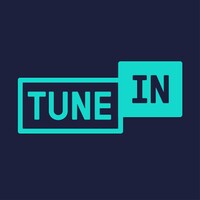 TuneIn Radio
TuneIn Radio is a free piece of entertainment software that allows you to access over 60,000 radio stations from a wide range of locales across the globe
Category

License

Free

Version

30.0.2

Developer

TuneIn Inc

OS
TuneIn Radio is a free piece of entertainment software that allows you to access over 60,000 radio stations from a wide range of locales across the globe. This includes a vast range of stations from foreign nations, and many of the stations are in languages that you don't even speak. There are also the standard, local stations that you listen to on a regular basis.
You can set the app to play specific channels at specific hours so you can hear your desired programs, and it helps you make sure you don't miss a second of the content. Much like a clock/radio, you can use this app to set alarms that will play with the sound of the station you choose.
One of the other great things about the software is that it can be used to pause live radio stations. You can keep the station paused for up to half an hour at a time, and you can create preferred station playlists for the easiest access to your favorites. New stations can be found by keyword search, and you can find stations based on the style of music that you typically prefer. Anyone who loves radio should try this app.