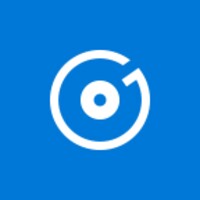 Microsoft Groove
Xbox Music was recently renamed Microsoft Groove, and it helps you play music files that are stored through your Microsoft OneDrive subscription
Category

License

Free

Version

12.0529.1719

Developer

Microsoft Corporation

OS
Xbox Music was recently renamed Microsoft Groove, and it helps you play music files that are stored through your Microsoft OneDrive subscription. This lets you play your files from anywhere and at any time. You can easily add playlists, albums, and individual songs to your library, and the library can be accessed through your Xbox, Windows PC, or Android device.
If you have a premium Music Pass account from Microsoft, you'll be able to take full advantage of the power of this software. With that service, you'll have the freedom to stream music nearly endlessly. Not only that, but the content is all premium as well. You'll find the greatest songs, newest albums, and most noteworthy singles in the selection. Music Pass is quite similar to Spotify, which is another highly popular music app.
With Music Pass, you'll have access to your music even if you can't access the internet. This is possible thanks to the ability to download certain songs to your device so they can be heard any time, regardless of your connectivity.
This is one of the most comprehensive music streaming apps on the market, and if you have an Xbox or any other Windows systems, this software will easily integrate with your existing setup.
Similar to Microsoft Groove