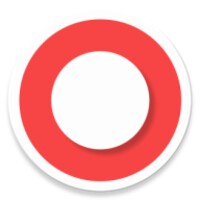 Screen Recorder
Screen Recorder, by NLL, is a mobile application that allows users to record what happens on their mobile devices
Category

License

Free

Version

10.5

Developer

NLL

OS
Screen Recorder, by NLL, is a mobile application that allows users to record what happens on their mobile devices. This application stands out with three powerful features. The first feature is its unlimited video length. As long as one has the memory to support the video, one's recording can be hours long. The next feature is its built-in editor. Every video can be edited with the crop feature as well as shortened to make a GIF. The last competitive feature is that the recording can be stopped by simply shaking one's mobile device.
As well as these three features, Screen Recorder has other strengths. Any sound that plays while making one's video is recorded. Additionally, if one has a mouse connected to one's device, the pointer will appear and be tracked while the recording is turned on. Screen Recorder also allows for a video to begin with a timer. This means that a user can turn on Screen Recorder without having their video begin by exiting the application.
Screen Recorder can be used to make professional videos due to letting users record videos of unlimited length. The crop and mouse-tracking feature lets users customize the video without having to use an outside application to make adjustments.
Similar to Screen Recorder