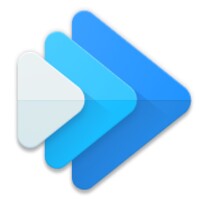 Music Speed Changer
Adjust the tones and speeds of your music
Category

License

Free

Version

8.7.1

Developer

Single Minded Productions, LLC

OS
Adjust the tones and speeds of your music.
Music Speed Changer is an app for audiophiles and mild music-goers alike. Its modification capabilities enable users to modify their audio experience with tone and speed adjustments. The app comes equipped with over 20 tones and semitones, allowing the user to experiment with varying styles.
What's more, the audio speed spectrum lies between 10 and 500 percent. In other words, users can lower the sound speed to 10 percent of its original rate and increase it to 500 percent of its initial velocity. When you're satisfied with your finished product, just export the file to MP3 format. Music Speed Changer is both straightforward and practical, inviting even the most novice of editors to utilize its services.
Similar to Music Speed Changer