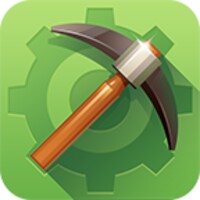 Master for Minecraft- Launcher
Master For Minecraft Launcher is a launcher for Minecraft
Category

License

Free

Version

2.2.5

Developer

Nimo TV

OS
Master For Minecraft Launcher is a launcher for Minecraft. It simplifies the process of hosting your Minecraft data and launching your experience, but it also comes with a full suite of features that help you customized and automate your Minecraft experience to better suit your particular play style.
One of the great advantages of playing Minecraft is how much customization it gives players over the experience. As an app that's as much a sandbox creator as it is a game, functionality is important, but the transition to mobile phones means that some core features aren't as easily accessible as they are on PCs or consoles. Master mitigates this problem, allowing you to change weather, time, and UI functions with a quick click of the button, and it also allows you to shift between character modes like flight, invisibility, and sprinting.
Master for Minecraft Launcher is also cognizant of the integral role that player generated content plays in the Minecraft experience, and that's why it makes the process of downloading and importing mods simple. You can access new textures, skins, and mods directly through the app and then easily integrate it into your core experience. It also allows you to download all compatible Pocket Edition maps.
Similar to Master for Minecraft- Launcher