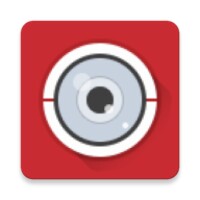 iVMS-4500
iVMS-4500 is an app that makes it easier than ever to keep tabs on multiple live video streams at once
Category

License

Free

Version

4.7.12

Developer

HIKVISION HQ

OS
iVMS-4500 is an app that makes it easier than ever to keep tabs on multiple live video streams at once. Video sources can include network cams, NVR, DVR, and much more. Whether you're looking to add another layer of safety to your home security setup or you want to use the app in conjunction with your commercial surveillance, iVMS-4500 can get the job done.
After downloading iVMS-4500, you can easily connect with the monitoring device via your internet provider or 3G. If you're having trouble with nailing down the device's IP, you can also utilize a dynamic domain or port mapping.
With iVMS-4500, you can control alarms, capture recordings from live streaming, and save pictures/video for easy, future access. The best part is that you can monitor several streams at once with ease. Keep in mind you need an active internet connection to use iVMS-4500, and ensure you have adequate data coverage on your phone/internet plan to support the usage of this app.