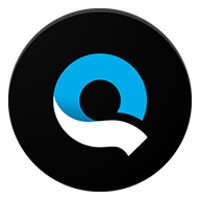 Quik
Quik is a free app that gives you the ability to craft stunning videos using content found on your Android device
Category

License

Free

Version

5.0.7.4057-000c9d4b4

Developer

GoPro

OS
Quik is a free app that gives you the ability to craft stunning videos using content found on your Android device. After you've selected the content you want included in the app, it will analyze everything you've given it and automatically create a professional video with a soundtrack and premium scene transitions.
Users of the Quik platform can select from 20 variable video styles for the final product, and these will make a huge difference in the overall quality of the video. Videos can be fully personalized with music, special effects, filters, and text boxes. The modern and intuitive user interface for Quik makes this not only possible, but easy.
While the software does perform the vast majority of the video processing on its own, you can still alter the finer details so the final product is exactly as it should be according to your specifications. You can even change the format of the initial video clips so the final product will have a specific format.
Creations can be saved onto your device or exported. You can choose to save the content in either 1080p or 720p, both of which are superb HD formats. Complete processing is often finished in less than a single minute.