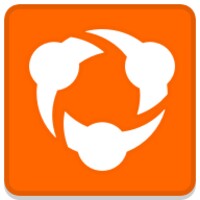 Hudl
Hudl is a free companion app to the Hudl.com online environment for coaches and players
Category

License

Free

Version

4.6.26

Developer

Agile Sports

OS
Hudl is a free companion app to the Hudl.com online environment for coaches and players. The goal of the software is to help players and coaches perform at their peak by using video footage to study what they can do better and what their opponents do badly. You can upload video you have captured so that others can view it if you give them permission, and you can even create a new video directly through the app and upload it right away.
Each video comes with notes and breakdown data that can be used to further the study of the content. If you are a coach, you can watch opponent scout videos, practice videos, and team games for just about any team you can imagine. You can build exchanges where invited guests can share video files, and you can keep your playbook online while tracking the activity of each individual athlete.
If you are an athlete, you can use the software to view and study videos of yourself, and you can see any notes or additional data that was included. You'll be able to see a list of your highlight clips and the best plays you've ever completed, and you can view your coach's playbook for assignments if you play football.