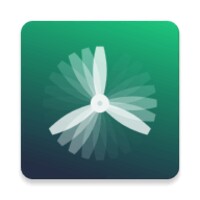 FreeFlight 3
FreeFlight 3 is a premium application designed for piloting several drones from the Parrot family
Category

License

Free

Version

5.2.7

Developer

Parrot SA

OS
FreeFlight 3 is a premium application designed for piloting several drones from the Parrot family. With this app, you can pilot the Disco, Bebop, and Bebop 2 drones from Parrot.
The touchscreen controls for this app make it easy to pilot your drone no matter your experience level. Each user can receive a specialized user interface that is customized to their level of skill.
Since the app uses a first-person point of view, you'll see what your drone is seeing on your Android device. You can even take advantage of the Parrot Cockpitglasses to view your smartphone through a set of specialized glasses that produces a similar effect to virtual reality. Telemetry data is presented on your display in real time when you use immersive flight mode with the Parrot Cockpitglasses.
You can use the app to capture highly detailed videos and photos with your drone. The drone can capture images of incredible resolution, and it can capture videos in crisp 1080p HD. You can customize the refresh rate, balance levels, and exposure levels for the video capture function, and you can use the time-lapse mode to take quick series of images. You can also use the app to perform various feats of aerial acrobatics.