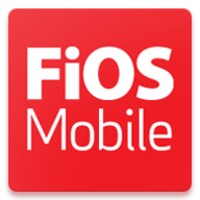 FiOS Mobile
Enjoy Verizon's multimedia content app on your Android
Category

License

Free

Version

6.7

Developer

Verizon Services Corp.

OS
Enjoy Verizon's multimedia content app on your Android.
FiOS Mobile gives you access to terabytes of entertainment and news content. You can use it to watch live television and on-demand shows. Access to FiOS Mobile's content requires an active Verizon subscription.
Features of FiOS Mobile include cloud-DVR streaming, DVR scheduling, access to thousands of titles and audio commands. FiOS Mobile also gives the user a sleek, easily manipulated interface, and Verizon regularly updates this app. Expect Verizon to support the FiOS Mobile app for many years.
You can run this excellent app if you are a qualifying Verizon subscriber with an Android smartphone or tablet that runs version 4.4 or higher.