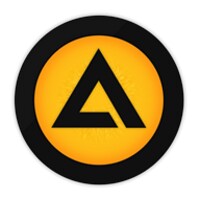 AIMP
The music player of all music players
Category

License

Free

Version

v3.22, build 1199 (30.06.2022)

Developer

Artem Izmaylov

OS
The music player of all music players.
AIMP is a modern music player that comes with all the bells and whistles. A lighter version than it's feature-rich, PC counterpart, AIMP doesn't take up as much storage, but it still packs a punch. The app is compatible with a wealth of file formats, running the gamut from MPGA to Mod.
Better yet, you can play music while your screen is locked. This saves your phone's battery and yourself a hassle. AIMP even offers customization features. Users can set parameters on their audio tracks, making listening to music a completely personalized experience.