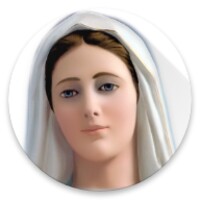 The Holy Rosary
The Holy Rosary is the destination application for devotedly pious Christians
Category

License

Free

Version

1.8.3

Developer

Marcello Pietrelli

OS
The Holy Rosary is the destination application for devotedly pious Christians. This application leads users in daily prayers with sacred words and a digital rosary. Users can choose from multiple psalms. There are also several rosary selections including The Holy Rosary and Rosary of the Virgin Mary.
This software is dedicated to holiness. There are numerous benefits here that cannot be found anywhere else. The Holy Rosary is both convenient and comforting by allowing users to pray whenever it is right for them. The application itself is also easily navigated with a clean user interface and intuitive toolbar. Whether a person is on the train, in the shop or stuck at work, The Holy Rosary can be easily opened and closed for the fulfillment of one's daily prayers.
Prayers on this application work to accompany and soothe various emotions: happiness, anger, sorrow and so much more. The Holy Rosary will foster a connection between the user and his or her spiritual needs. Bringing one closer to God is the mission of The Holy Rosary, and it most certainly succeeds.
Similar to The Holy Rosary