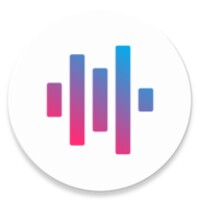 Music Maker Jam
Create your own tunes with Music Maker Jam
Category

License

Free

Version

6.17.0

Developer

Loudly

OS

,
Create your own tunes with Music Maker Jam. While it doesn't offer the in-depth and powerful sound editing features of desktop music software, Music Maker Jam is a surprisingly versatile tool that lets you experiment with new james and test harmonies and melodies directly through your mobile device. This makes it an ideal choice for prototyping new songs or recording inspiration whenever it strikes.
Thousands of loops, samples, and beats are available right out of the box, and the program allows you to improve your library through the purchase of additional mix packs. Each of these mix packs is categorized by genre, so you don't have to worry about spending money on new beats that are only of partial value to your particular tastes and influences. Remixing tracks can be handled through the shake of your device, and multiple toggles give you an intuitive level of control over the final sound. Music Maker Jam also allows you to record your vocals and filter them seamlessly into your mix.
This app is further supported by a robust social community. Sharing your new mixes with friends requires just a click of a button, and the software synchs natively with some of the biggest social media networks around.
Similar to Music Maker Jam