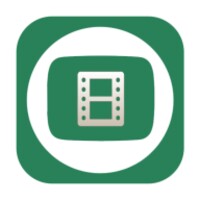 Movies Downloader
Movies Downloader allows users to download full-length movies on their smartphones
Category

License

Free

Version

1.0.251

Developer

Ondroid Apps

OS
Movies Downloader allows users to download full-length movies on their smartphones. Opening the app presents a user with a simple search menu. From there, they input the movie title they're searching for, and the app returns dozens of results. Hitting the download button leads to a direct download, and users are prepared to watch the movie upon completion. Everything about Movies Downloader is exceptionally simple.
Many users will appreciate this barebones approach, but it's not for everyone. Movies Downloader doesn't verify the authenticity of its results. Likewise, some files may be of substandard quality, or they might even contain malware. The app is simple and straightforward, which is great when everything works as intended. Other users may experience problems with the downloads, though.
Plus, a given download can amount to multiple gigabytes of data, so Wi-Fi downloads are recommended. Movies Downloader is a useful app with some caveats, but better options are available for smartphones today. An individual can watch thousands of free movies through various services, and most of those services are more reliable than Movies Downloader. For that reason, it's difficult to recommend this app without some major reservations, and potential users may want to look elsewhere first.
Similar to Movies Downloader