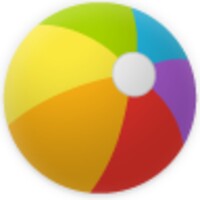 Marco Polo
Marco Polo is a free piece of communication software that lets you send private video clips to anyone you want
Category

License

Free

Version

0.393.0

Developer

Joya Communications

OS

,
Marco Polo is a free piece of communication software that lets you send private video clips to anyone you want. The software could be compared to a walkie talkie designed specifically for video messages. It lets you capture messages easily and conveniently, and you can even add effects and filters for more fun.
If you want to edit your clips in other ways before you send them, that's possible too with Marco Polo. You can use any of the stunning filters, or you can write or draw directly on your footage as it is being recorded.
After a new conversation has been started with anyone in your contact list, any messages that you send will remain in the queue of sent messages for that conversation. This makes it easy to sort through past messages and watch them again if necessary. A simple tap reopens the video.
One of the interesting features of the software is that it allows you to view videos at an increased rate of speed. This makes it easy to get through boring or dull content with ease without missing anything. Stay in the loop with your family and friends when you use the Marco Polo messaging app.