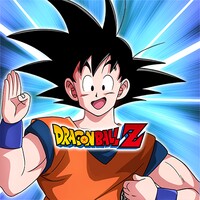 Dragon Ball Z: Dokkan Battle
Dragon Ball Z: Dokkan Battle is an action and strategy game taking place in the world Dragon Ball Z
Category

License

Free

Version

5.5.2

Developer

Bandai Namco Entertainment Inc.

OS

,
Dragon Ball Z: Dokkan Battle is an action and strategy game taking place in the world Dragon Ball Z.
Dragon Ball Z: Dokkan Battle features a brand new story unique to the game, so those who are big fans of the story will probably want to check it out if for no other reason than that.
In this new story, Trunks lands his time machine in a universe where all the Dragon Ball Z timelines are completely jumbled up. As a result, the players will have to face enemies as diverse as Freezer, Evil Vegeta, Cell and Tao Pai Pai, just to name a few.
The game features large quantities of dialogue between characters, and lets you progress through the map and acquire training power ups and other bonuses.
The combat system for the game is rather unique. Rather than directly controlling your fighters while in battle, you press on Ki spheres to cause them to attack. By using multiple characters in concert with one another, you can unleash powerful combo attacks which play out with custom animations.
With a characteristic animation style, a brand new story and the Dragon Ball Z characters fans have grown to love over the decades, Dragon Ball Z: Dokkan Battle is a worthy addition to the DBZ fan's collection.
Similar to Dragon Ball Z: Dokkan Battle