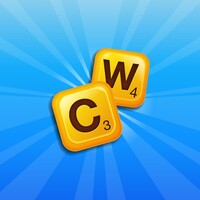 Classic Words Free
Classic Words Free is a free video game app that is modeled after other word creation games like Scrabble and Boggle
Category

License

Free

Version

2.7.6

Developer

Lulo Apps

OS
Classic Words Free is a free video game app that is modeled after other word creation games like Scrabble and Boggle. This app is designed for solo play, and it has an impressive AI that comes with various levels of difficulty. Of course, there is also an option for player versus player, and there is even a coop mode for pass-and-play experiences. There are no ads in this game, and you can see what your score will be before you make your move.
With more than five difficulty settings, the game will develop with you as you get better. It will help you build your vocabulary, and it supports a number of major languages like Spanish, English, French, Dutch, German, Polish, and Italian.
Another interesting aspect of the game is that it allows you to pause a game at any point and return to it whenever you'd like. You can also shuffle the tiles by shaking the mobile device thanks to the internal accelerometer found in modern mobile devices.
Scrabble players love this app because it can be used to quickly practice in an environment where cheating is impossible. It's also great because you can see word definitions right away, and it promotes variety with various point multiplier and perks.
Similar to Classic Words Free