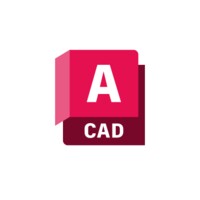 AutoCAD 360
AutoCAD 360 is a piece of computer aided design software that is meant to act as a supplemental piece to the full AutoCAD system
Category

License

Free

Version

6.0.1

Developer

Autodesk Inc.

OS

,
AutoCAD 360 is a piece of computer aided design software that is meant to act as a supplemental piece to the full AutoCAD system. The app is entirely free, and it allows you to open, share, and edit files that were produced using the AutoCAD software. This is one of the few Android apps that can handle such a task.
All projects that are synced with your AutoCAD account can be opened in the mobile app, and you can use the standard tools to produce basic edits. You can resize any element, move items around, and add new content with the drawing tool. There is no internet connection required for this to work. When access to the web is restored, whatever changes you made in the app will be synced with the same files in other locations.
Work is now sharable in AutoCAD 360, which is a unique feature to say the least. Right from the user interface, you can share what you've created with whomever you wish, and you can also insert images and final notes to make sure the project is as perfect as possible. If you have a connected printer, you can use the app to print any documents thanks to the ePrint and Share function.