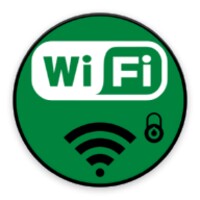 WIFI PASSWORD (WEP-WPA-WPA2)
WiFi Password (WEP-WPA-WPA2) is a connectivity app for Android devices that allows users to scan all WiFi networks within physical range and check for password information
Category

License

Free

Version

9.0.0

Developer

Unbrained Soft

OS
WiFi Password (WEP-WPA-WPA2) is a connectivity app for Android devices that allows users to scan all WiFi networks within physical range and check for password information. If you have the password to a discovered network this app will let you connect to it instantly while searching for networks with better strength of signal.
This app is handy for users who frequently come into the range of more than one WiFi network and want to choose the best network to connect to, automatically. The WiFi Password app also provides information on wireless networks, including SSID, encryption type, signal strength, and frequency. You can also use this app to find the MAC address of any wireless router, which is a convenient feature not inherent to Android. This app is capable of discovering and analyzing wireless networks using any modern encryption type including WEP, WPA, WPA2 in 54 through 504-bit encryption.
Downloading this app to your Android device will help you connect faster and find the best available network in your area. You can also store passwords and WiFi networking information within the app for use offline and for reconnecting to networks later.
Similar to WIFI PASSWORD (WEP-WPA-WPA2)