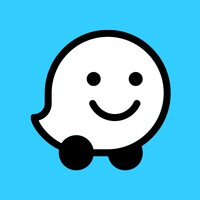 Waze
Waze is a social traffic site that helps you navigate roads with real-time information
Category

License

Free

Version

4.87.1.0

Developer

Waze

OS

,
Waze is a social traffic site that helps you navigate roads with real-time information. It's a must-have for anyone who commutes or travels regularly through traffic-congested areas. The site uses information provided by its users to give you up-to-the-minute traffic and road information.
With Waze, you simply put in your destination, and you're guided to the most efficient routes. Along the way, you're advised of traffic hazards and alerts. I especially like Waze's notification of upcoming potholes, disabled cars on highway shoulders and law enforcement activity.
The app differs from others in that it has a fun social component too. Other drivers can "beep" at you as a friendly hello from others who are on the road with you. Wondering if your friends are nearby? Waze can help with that, too, with its connection to your social media accounts.