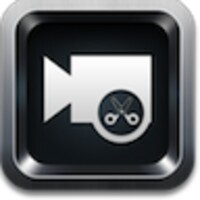 Video Cutter
Video Cutter is a free video editing utility that performs a single task, but it performs that task quite well
Category

License

Free

Version

1.2.4

Developer

RPDEV

OS
Video Cutter is a free video editing utility that performs a single task, but it performs that task quite well. This app works to trim your video clips on your Android device so they are optimal for viewing. You can manually select the location to trim the footage, and you can save the newly edited clip for later reference.
The utility of this app is quite straightforward. You'll open the app after it has been installed, and you'll be presented with a list of available video clips in your device. You can select one of those clips to edit, and you'll be taken to a simple video scrubber that gives you markers for the clipping points of the file. You can scrub through the clip as you look for the perfect frame to use as a cutting point.
While there are other apps out there that perform the same function as this Video Cutter, there are few that offer the sole utility in a better form. Since this is the only function of this app, it is quite small by comparison, which can be good for those who don't have much space to spare on their Android smartphone or tablet.