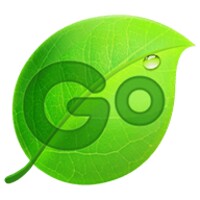 GO Keyboard
GO Keyboard is a keyboard app for Android devices that allows you to choose from various layouts including QWERTY, QWERTZ and AZERTY
Category

License

Free

Version

3.23

Developer

Video Editor & Video Maker Dev

OS
GO Keyboard is a keyboard app for Android devices that allows you to choose from various layouts including QWERTY, QWERTZ and AZERTY. This app has over 100 fonts to choose from for composing work-related or personal messages. GO Keyboard also features over 1,000 emojis to help you express yourself. You can also customize your keyboard with over 1,000 themes or upload personal photos.
Supporting over 60 languages, this app can help you communicate easily with people around the world. The multilingual setting allows you to select the language in which you want to send correspondence. This app helps with word translation and textual layouts so your messages are grammatically correct based on specific language rules. Use this app to communicate with friends and co-workers in their native language.
In addition, GO Keyboard features a variety of dictionaries that can tell you the meaning of words in the language you select. This can help you convey the exact meaning of what you want to say regardless of your native language. The word prediction feature anticipates the words you're typing by providing the second letter of the words you type most often. This can help you become faster and more adept at typing.