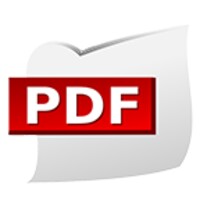 PDF Reader
This is a simple and lightweight PDF reader from DJ Developers that lets you download, read, create, and edit PDF files
Category

License

Free

Version

6.0

Developer

DJ Developers

OS
This is a simple and lightweight PDF reader from DJ Developers that lets you download, read, create, and edit PDF files.
PDF files are incredibly common, but those types of documents can be unwieldy on a mobile device. Even though many Android tablets and smartphones should be able to handle those files, you might want to take a look at PDF Reader from DJ Developers. This is an intuitive piece of software that gives you quite a bit of control over your PDF files, and it has been optimized for mobile devices with smaller screens.
PDF Reader is very easy to set up and completely free to use. After you install the program, you will need to decide which folders the software is going to scan. You can also have it do a full scan of your device to find any PDF files that might be hidden. When you open a new file, you will have a few different options to choose from. In addition to altering the font size, you can also decide which color the background and words are going to be.
As an added bonus, this PDF reader gives you the ability to create PDF files as well. Creating a new file can be done with a few taps of the screen, and that is going to be an incredibly useful feature if you must constantly send signable documents and other types of PDFs.
While PDF Reader from DJ Developers isn't filled to the brim with features, it is still a very solid piece of software. It is going to be a very good addition to your app collection if you have been on the hunt for a basic PDF program that lets you read, create, and edit files in this format.
Pros:
Intuitive user interface
Useful search function
Settings for font and background
Cons
Not compatible with all file types
Requires access to device's storage