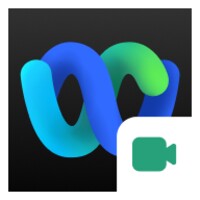 Cisco WebEx Meetings
While Zoom may currently be the voice conferencing app du jour, Cisco Webex Meetings offers a dependable alternative that's affordable for businesses of any size
Category

License

Free

Version

42.9.0

Developer

Cisco Systems, Inc.

OS
While Zoom may currently be the voice conferencing app du jour, Cisco Webex Meetings offers a dependable alternative that's affordable for businesses of any size. The promise of a free plan will be enticing to freelancers and small businesses, but it can scale up to support up to 25 concurrent streams. This is video conferencing software that can serve you well at the start of your business, but Cisco Webex Meetingsreally shines at addressing the needs of enterprise-level companies.
Webex's utility can largely be traced to its versatility. While this Android version offers a sensible way to check in on meetings wherever you are, there's also a desktop version available, and a browser-based portal lets invitees attend without ever having to load the software. You can even host and run your own meetings through the browser portal. Your IT team will thank you. Invitations take the form of a simple URL, so all you have to do is share the link with anyone on your invitation list. The link will automatically guide them through the online portal. Every user with an account has their own personal room, so sharing that will allow your entire team to attend all of your meetings without having to receive a new URL.
But you'll probably want to go through the phone app itself if you want your meetings to be the best they can be. The user interface is clean and streamlined enough that you can learn the basics pretty quickly, and the tightly detailed screen gives you the ability to start a meeting - along with all the other essential tools you'd need on the fly - directly from the home screen.
Cisco is one of the biggest names in communications, and they've managed to leverage that reputation to tightly integrate Webex with some of the biggest business platforms on the planet. If there's a piece of software you use in your day-to-day operations, chances are that there's an easy way to integrate with Webex. You can post your meeting on Slack or Microsoft Workgroups, make sure everyone knows it's upcoming by adding it to the office's Google Calendar, and then archive it and integrate it with your company's learning database through Canvas. It even offers support for CarPlay so you can stream the meeting directly through the speaker system in your car.
Cisco Webex Meetings is an impressively secure platform, but real peace of mind requires diligence on behalf of both the client and the user. Fortunately, Webex Meetings has a generous selection of security options for room owners. Meeting rooms can be assigned passwords so that someone can't get in simply because they have access to the link. And these meeting rooms can have distinct passwords from your personal room, so you can have different privacy settings for different groups you meet with. There are multiple layers of security to protect your identity and your room, with the last being a unique audio PIN.
Whether you have a sophisticated telephony system or simply the cell phone you carry with you every day, you can find dependable connectivity on Webex Meetings. Free voice over IP streaming lets you connect directly through your internet and optimize your connection even if you're working with limited broadband. If you don't want to rely on your internet connection, you can also set up your call by calling a 1-800 number. Alternately, the "Call Me" plan offers a convenient method where you receive a call for the start of your conference.
"Call Me" mode requires a paid subscription, but there's a very reasonable free plan as well. A free plan comes with meetings for up to three people, VoIP, file sharing, and 250 MB of cloud storage. It also comes with a 30-day trial of the Plus plan. Given the limited amount of attendants available in a single free call, most businesses will likely want to make an upgrade.
Fortunately, the plans here are pretty reasonable. Costs range from roughly 10 to 30 dollars a month and expand the number of attendees to up to 200. Webex provides the most bang-for-your-buck with their enterprise-level, and Cisco can work with you to come up with a plan tailored to your company's specific needs. But with an enterprise-level plan, you can host meetings with a staggering amount of 1,000 people sitting in. Enterprise-level plans can also increase the number of licenses, so you don't need to have multiple plans just to let multiple members of your team host a meeting.
Even if all of your participants aren't phoning in remotely, you can still get plenty of value from the Cisco Webex Meetings platform. Flexible screen sharing is available, making it a valuable choice for giving presentations in person. And since file and folder sharing is completely free for all of the plans, you can forego a platform like Microsoft Powerpoint entirely in favor of a single-platform solution. But if you do decide that you want to integrate your presentation documents with the Microsoft Office platform, the process is incredibly simple.
One of the newest additions to Cisco Webex Meetings is the artificial intelligence-powered Cisco Webex Assistant. This assistant handles much of the administration both during and after the conference call or presentation so you can just focus on hosting your meeting. It will provide you with live note-taking and transcripts during the meeting and provide attendants with automated follow-ups after the meeting. Even more, it can listen to your commands. Whether you're looking to set up new meetings and have them populate your company's calendar or establish action items, you can get the results you need with a simple voice command. The assistant is a relatively new inclusion for Cisco Webex Meetings, but there are helpful instructionals on how to make the most of it.
Cisco Webex Meetings isn't going to be the right choice for everyone. If you're looking for a free way to host meetings, it doesn't offer the same room sizes as a platform like Zoom. But it's easily one of the best web conferencing and screen sharing platforms for larger businesses, and the tight integration with major business software makes it an especially solid choice for businesses that already have a complex software ecosystem in place.
Pros:
Plans scale from 3 attendees to 1,000
Features a smart and responsive virtual assistant
Multiple methods for hosting a call
Cons:
Relatively limited options with the free plan
24/7 phone support only comes with more expensive plans
Similar to Cisco WebEx Meetings