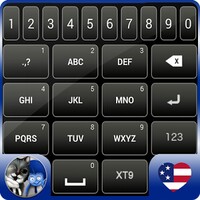 A Keyboard
Revitalize your boring, drab, outdated Android smartphone keyboard's interface seamlessly
Category

License

Free

Version

2.5.98

Developer

Firsteapps

OS
Revitalize your boring, drab, outdated Android smartphone keyboard's interface seamlessly. To change the quality of your keyboard experience indefinitely, simply download A Keyboard from the Android application store and viola! A Keyboard is exclusive to Android phones, employing a three by four - also known as a 12-key keyboard - keypad that can even guess words you commonly use before you actually finish them.
Don't speak English? No worries, as A Keyboard's developers made sure more than 50 of the world's most popular languages were supported. A Keyboard is entirely free, and even grants users access to old school emoticons, newer emojis, simple smileys and frowns, and also comes included with another variation of the popular three by four text key layout to make sure you're confident in your typing.
With A Keyboard on your side, you will never again worry about an independent third-party mobile application stealing your metadata or personal data, never have to login to use A Keyboard, and never requires its many loyal users to fork over payment to continue using its countless features without stop.